Chicago's Top Bike Accident Attorneys
Legal Representation for Victims of Bicycle Collisions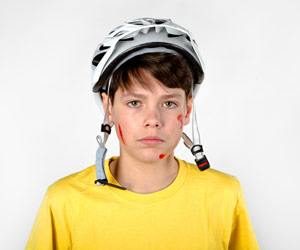 There's no doubt about it: bicycling has many benefits. It's great for your health as a form of exercise, it's an economical way to get around, and it's eco-friendly, allowing you to do your part in preserving the environment. Of course, being a cyclist also means taking on extra risk. Often times motor vehicles don't fully pay attention on the road, and personal injuries can occur. This is when you may need bicycle accident lawyers in Chicago.
Whether you are located in Dupage or Cook County or elsewhere in Illinois, you need dedicated representation from an attorney who knows how to handle insurance companies and can ensure that you get the settlement you deserve. When it comes to bicycle accident lawyers in Chicago, you'll find no one better equipped to represent your needs than the lawyers at Sexner Injury Lawyers LLC.
Call us now at (312) 243-9922 for a free case evaluation.
The Frequency of Bicycles Crashes
There's no questioning the many benefits of bicycling, but it has inherent risks. The National Highway Traffic Safety Administration reports that 48,000 bicyclists were injured and 743 bicyclists were killed in traffic accidents in a recent year in the U.S According to the Centers for Disease Control and Prevention, most fatal bike accidents happen in urban areas at non-intersections, and males are more likely to be killed in bicycle crashes than females. The highest bicyclist fatality rates happen in the age groups of 15-29 and ages 45 and older.
Understanding the inherent danger of personal injuries, you want to ensure that you take safety precautions whenever you ride. However, in the event that you get injured in a bike accident, the last thing you want is to put all your faith in an insurance company. Instead, you will want to seek out qualified and determined legal representation. This is when the bicycle accident lawyers of Sexner Injury Lawyers LLC can assist you.
The Attorneys of Sexner Injury Lawyers LLC
With experience handling thousands of personal injury cases, you won't find a more qualified team of bicycle accident attorneys in Chicago. At Sexner Injury Lawyers LLC, we work tirelessly to ensure that you don't just become another statistic. Proud to support the ideals of the Active Transportation Alliance, an organization committed to making the streets safer for cyclists, pedestrians, and other "active" travelers, our lawyers have an interest in ensuring you are safe on the road.
Whether you're trying to get around in Arlington Heights or traveling through another area of Cook County, Dupage County, or elsewhere in Illinois, our experienced bike accident lawyers work to ensure you get the settlement you deserve. While some injuries can leave you out of commission for weeks, months, or adversely affect the rest of your life, all injuries are worth pursuing. Remember, with the right representation, you're not just standing up for yourself -you're making a stand for the rights and safety of all cyclists.
Causes of Bicycle Accidents
At Sexner Injury Lawyers LLC, we understand that many bicycle accidents are caused by negligent drivers. According to the Department of Transportation, bicycling is a rapidly growing form of transportation in the state of Illinois. However, as the number of bicycles increase, so too do the risks for bicycle accidents.
Whether it's a driver who backs into bicyclists, cuts them off in traffic, or violates their legal right-of-way, the streets can still be a dangerous place. The reality is, bicycles are less visible than passenger vehicles and drivers often fail to observe a bicyclist when navigating in traffic. The Pedestrian & Bicycle Information Center reports that bicycle accidents account for about 2% of the nation's traffic fatalities.
Bicycle Accident Personal Injuries
Aside from their helmet, Bicyclists are unprotected in collisions. And, when you're dealing with a vehicle, which can be traveling at much higher speeds than your bicycle, that helmet offers very little in the form of protection. This leads to many potential dangers for the average cyclist. They can be thrown over the handlebars in a crash and severely injured when they land. Common biking injuries include:
Head injuries
Brain Injuries
Facial injuries
Internal injuries
Amputations
Road Rash
Spinal Cord Injuries
Fractured bones
Whether you're fortunate enough to walk away from the accident or not, it can be difficult for a bicyclist to navigate insurance and get the protection and compensation they deserve after an accident. If you have been injured in a bike accident as a result of a negligent driver, contact a Chicago injury attorney at Sexner Injury Lawyers LLC for a free consultation.
Frequently Asked Questions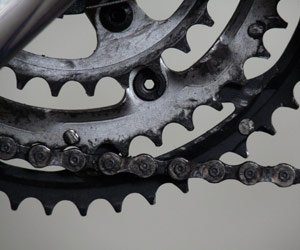 If you have been involved in a bike accident in Chicago, one of your first actions should be to hire a skilled bike accident attorney. The vehicle driver's insurance company will always attempt to reduce the value of your potential settlement, so if you are contacted by the driver's insurance company, it is strongly advised that you DO NOT discuss your injuries without first hiring legal representation.
At Sexner Injury Lawyers LLC, our attorneys will protect your right to the compensation you deserve. To assist you, we have provided answers to a few of our most frequently asked questions about bike accidents.
Can I Sue the Driver Who Hit Me?
When driver negligence led to the bicycle accident, you have the right to file a lawsuit or claim to pursue compensation for all damages.
Who Else Could be Liable for the Bicycle Accident?
If a faulty part or defective product caused the accident, the manufacturer could be held liable. City, county, or state agencies might be at fault if the roadway was not properly maintained or is considered unsafe. Mechanics, repair shops, careless homeowners, and many others could also bear some liability for your injuries, based upon the facts. Get a full case evaluation from our firm.
What Damages Will I Be Able to Recover?
Under Illinois law, injured bicyclists have the right to pursue compensation for medical expenses, lost wages, pain, suffering, and disability. In certain cases, it may be possible to pursue punitive damages as well.
Your Bicycle Accident Lawyers in Chicago
Our experienced Chicago bike accident lawyers are committed to pursuing the maximum compensation available under the law for our clients. We have the skills and resources to thoroughly investigate your accident, negotiate a full and fair settlement on your behalf, and fight for your rights in court. We represent you the same as we would family, working to ensure that you get the legal support you need.
If you or a loved one were injured in a bicycle accident in or around either Cook, Dupage or any other Illinois County, remember that support is just a phone call away. Don't wait as time limitations apply to every accident. Contact Sexner Injury Lawyers LLC to discuss your situation and ensure that you get the representation you deserve. Call us now at (312) 243-9922 to get started today.