Car Accident Lawyers in Chicago
We Protect the Rights of the Injured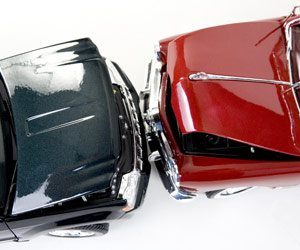 Have you been injured in a car accident? Then get in contact with a car accident lawyer as soon as possible. Our founding attorney, Mitch Sexner, has earned a reputation for winning high value settlements and verdicts.
The personal injury team at Sexner Injury Lawyers LLC is known for winning the tough cases. They are all knowledgeable and talented negotiators. You owe nothing unless we win for you. Reach out to us today for a free case evaluation.
You are probably a careful driver, and you obey the rules of the road. Unfortunately, other drivers may not use the same level of caution. At our firm, we understand that accidents happen, even to the best drivers on the road.
The Chicago car accident lawyers of Sexner Injury Lawyers LLC bring an exceptional level of legal skill to the table. If you are suffering due to the consequences of an accident, our car accident lawyers can help you. Every person we represent is treated with unparalleled care and attention. We take our job very seriously, and our duty is to the people we represent.
Our firm is dedicated to seeking justice for the injured – call us now for help (312) 243-9922.
The Steps after a Car Collision in Chicago
If you have been in a car crash, it can be scary, confusing, and daunting. Your adrenaline is pumping, and it is not always clear what you should do. In the immediate aftermath of a car accident, you will want to call 911. They will send the police and an ambulance if they are needed. At this point, it may be a good idea to check that everyone, including yourself, is alright.
Next, you should document everything that you can. If someone witnessed the accident, getting their contact information may prove to be vital. While you are still at the scene, take photographs. Before the police leave, get their name and badge number so you can easily locate the report later.
At this point, call us. Our team of experienced car accident lawyers knows how to win you the maximum amount of compensation. We will engage in a full investigation into the facts and an in-depth evaluation of the damages, both economic and noneconomic. We are committed to pursuing the highest level of compensation possible in each and every case we take on.
The insurance companies will undoubtedly hound you and try to make you accept far less than you have the right to receive. The only way that they stay in business is by paying out as little as possible in settlements. They often urge victims to an accept a small offer. You are not obligated to speak to them.
When you call us, we will make sure that you are paid what is due to you.
What is Negligent Driving?
An act of negligence is when another party fails to exercise reasonable care to protect others. There are many ways divers can make mistakes, and the actions of the responsible driver are a significant factor in the final amount of your settlement or verdict. Negligent driving takes many forms, including the following:
Drunk Driving – Driving impairment due to alcohol can result in serious property damage or personal injury. Since this is also a criminal charge, any criminal conviction can help strengthen a negligence case for civil litigation.
Distracted Driving – There are many different distractions that can cause a driver to not take proper caution while driving, including those both inside and outside the vehicle.
Speeding – Drivers are expected to not only be aware of speed limits on highways and roads, but to also obey those limits and operate vehicles with appropriate care.
Drowsy driving – Drivers are expected to operate their vehicles with enough rest so they can do so safely and without falling asleep. While it can be difficult to prove that a driver was asleep at the wheel, doing so may demonstrate that they were negligent.
Driving under the influence of drugs – Drug abuse can be just as dangerous for driving as alcohol use, resulting in slowed reflexes and reduced awareness. Much like drunk driving, there can be a criminal component to this situation that makes a lawsuit stronger.
Aggressive driving – While excess speeding can be an element in many accidents, failing to obey traffic laws and signals can also result in a collision. Drivers are expected to follow traffic laws and maintain control over their vehicles.
Types of Car Accidents
There are a range of types of car accidents that can leave an innocent driver or passenger injured, with disfiguring injuries, permanently disabled, or fatally injured:
Head-on Collisions: This type of crash is often deadly as the force of impact is greatly increased when two vehicles traveling in opposite directions collide.
Rear-end Collisions: Common in heavy traffic, rear-end collisions are a frequent cause of whiplash, broken ankles and legs, and neck or back injuries resulting from the whip-like motion of the head and neck.
T-bone Collisions: In a side-impact collision, the vehicle occupant on the side of impact has very little protection, and serious injuries are common.
Side-Swipe Accidents: This type of accident frequently happens when drivers change lanes without noting another vehicle in the adjoining lane, when over-reacting in traffic situations, when suddenly encountering a road obstacle, when texting while driving, or when swerving or drifting into an adjoining lane.
Uber Accidents: This kind of accident can be particularly painful as oftentimes people take an Uber, taxi, or limo in order to have a safe ride.
Unfortunately, high value insurance claims are frequently contested by insurance companies. These cases are usually settled through a negotiation process between your car accident lawyer and the lawyers who defend the insurance company. The skill with which your case is handled has a significant impact on the final value of a settlement or verdict. Chicago personal injury attorney Mitch Sexner is a powerful and effective trial lawyer that stops at nothing to demand justice for his clients.
A Variety of Factors Can Play a Significant Role in a Chicago Car Accident Case
No two accidents are exactly alike. There are a variety of details that need to be thoroughly taken into account in order to build a strong car accident case. Our car accident lawyers are prepared to examine every detail surrounding your accident, and will determine the specific factors at play, find who was responsible as a result, and evaluate the injuries you have sustained.
Types of Injuries That Can Occur Due to a Car Accident
The degree of the injuries sustained impacts the amount of compensation that we pursue on your behalf. Every case is unique and will be evaluated individually, though certain types of injuries are more common than others.
Catastrophic Injuries – Several types of injuries are classified as "catastrophic." These are life-changing injuries that leave the victim suffering physical or cognitive damage, or both.
Spinal Cord Injuries – An injury to the spinal cord can leave the victim facing the future with permanent physical impairments and a lifetime of care, at great cost.
Arm and Leg Injuries – Collisions can result in crushed or injured limbs, which can impede movement and make daily tasks more difficult.
Brain Injuries – A brain injury will have an uncertain outcome, and many who suffer this injury will need a long period of rehabilitation and are left with both cognitive and physical impairments.
Internal Injuries – Impacts at high speed can often produce blunt force trauma that injures organs and tissue within the body. Seek medical attention after any crash to ensure there are no injuries that you cannot see.
Wrongful Death – When a loved one dies due to the actions of a negligent driver, specific family members have the right to file a wrongful death claim or lawsuit.
We are prepared to evaluate your injury case, at no cost to you, and advise you about the level of compensation we could pursue on your behalf. If you have any questions, reach out to a car accident lawyer today.
The Insurance Company is On My Side, Right?
Under Illinois state law, every insurance policy sold must include uninsured motorist coverage. The limits of uninsured motorist coverage must be equal to the policy's liability injury coverage, unless a lower limit is selected in writing by the policyholder.
If you have been injured in an accident caused by an uninsured driver, you may be able to recover medical expenses, lost wages, and many other losses from your own insurance company.
Keep in mind that the insurance company only makes money when they pay you as little as possible. Despite what they say in advertisements, they are going to try to give you the minimum. Having an experienced car accident lawyer by your side means that you are protected.
If Negligence Was Involved, You May Be Able to File a Civil Lawsuit
If another driver is responsible for your injuries and property damages, through negligence, then you may be able to file a lawsuit for damages. Read about our many settlements and verdicts so you are confident you are choosing a professional firm with an extensive track record of success. Call us to discuss your case and determine whether negligence occurred in your accident.
Has Your Insurance Company Refused to Pay or Are They Taking Too Long?
While processing an insurance claim naturally takes some time, there are some instances where companies delay claims for an unreasonable and "vexatious" period of time. This is referred to as "Bad Faith" and may violate Illinois law.
To establish that an insurance company is acting in bad faith, you need to prove that they disputed the amount payable on a claim, delayed settling the claim, or refused to provide coverage when coverage was not debatable.
Then, it needs to be proven that the delay or refusal was "unreasonable and vexatious." This is not easy to do alone, so if your insurance company seems to be acting in bad faith, call a car accident lawyer to discuss your situation.
Frequently Asked Questions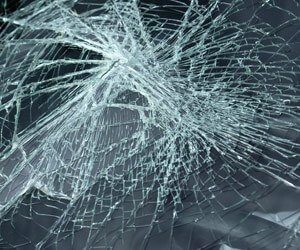 Car accidents kill thousands and injure millions of people every year. At Sexner Injury Lawyers LLC, we represent injured victims of car accidents caused by negligent drivers in the Chicago area.
Below, our Chicago auto accident attorneys offer answers to some commonly asked questions about car accidents, compensation, and claims.
What Information Should I Obtain After A Car Accident?
Get names, addresses, telephone numbers, vehicle license plate numbers, and insurance information from all drivers involved in the accident. Be sure to get the names and contact information of eyewitnesses. If the police arrive on the scene of the accident, ask for the officer's name, contact information, and a copy of the accident report or report number.
Make notes on how, when, and where the accident happened. If possible, take pictures of the accident scene, showing the vehicles involved in the accident and their relative positions in the crash, as well as tire or skid marks on the roadway.
What Compensation Should I Be Entitled To After An Accident With Injuries Caused By Another Driver?
Each car accident case is unique, but settlements include both economic and non-economic damages. Economic damages include your medical expenses, lost wages or earnings, costs for rehabilitation, property damage, and other costs. Depending upon your circumstances, you may also be able to pursue non-economic damages including pain and suffering, disfigurement, disability, loss of society, and loss of consortium.
What happens if the driver who caused my accident was uninsured?
Under Illinois state law, every insurance policy sold must include uninsured motorist coverage. The limits of uninsured motorist coverage must be equal to the policy's liability injury coverage, unless a lower limit is selected in writing by the policyholder. If you have been injured in an accident caused by an uninsured driver, you may therefore be able to recover from your own insurance company for medical expenses, lost wages, and other losses.
How much is my case worth?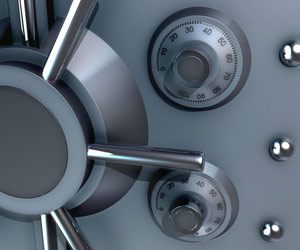 Many insurance companies and their lawyers use some type of formula to arrive at a starting point for settlement negotiations. Regardless of the method used to calculate them, the value of your claim is determined by the extent of the damages.
There are two broad categories of damages in personal injury claims in Illinois: economic or special damages, and non-economic or general damages. Economic damages may include:
Medical expenses
Future medical expenses
Property damage
Lost earnings
Future lost income
Lost earning potential
Non-economic damages reflect what is termed "pain and suffering," which may include:
Physical pain and discomfort
Emotional distress
Anxiety
Stress
Other non-economic losses
Pain and suffering can be difficult to quantify. Insurance companies use various methods to calculate these damages. Two of the most common are the multiplier method and the per diem method.
Multiplier Method
With this method, you add up all the economic damages and multiply that total by a number between 1.5 and 4 or 5 (the multiplier). Which number to use as a multiplier is based on various factors in your case:
Whether the other party was clearly at fault
Severity of your injuries
Impact of your injuries on your daily life
How quickly you are expected to recover
Per Diem Method
"Per diem" is Latin and it means "per day." This method involves setting a dollar amount for each day you were forced to live with the pain and suffering caused by the accident. For example, you could arrive at a daily rate based on your annual salary and multiply that number by the number of days you experienced the pain and suffering from your injuries.
Car Accident Lawyers Providing Legal Help After Accidents in Chicago
Get a skilled personal injury lawyer to protect your right to compensation. At Sexner Injury Lawyers LLC, you can have total confidence that your case will be handled with a high level of professionalism and legal skill.
We care about our clients, and are willing to fight for the right settlement, or move ahead by taking the case to court to seek justice. As trial lawyers, we have honed our skills on tough cases, and our founder, Mitch Sexner, is responsible for many high value verdicts and settlements.
Call (312) 243-9922 now to speak with us about your case.
Additional Information