Chicago DUI Car Accident Attorneys
Injured by a Drunk Driver? Call (312) 243-9922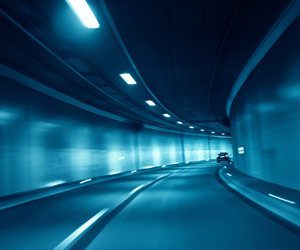 Despite public information campaigns, DWI checkpoints, and law enforcement drunk driving blitzes on holidays, alcohol-impaired driving remains a leading cause of traffic fatalities in the U.S. The National Highway Traffic Safety Administration (NHTSA) reported nearly 10,000 drunk driving-related traffic deaths in 2014, accounting for 31% of all traffic fatalities.
Drunk drivers, when convicted, face severe criminal penalties, potential loss of their driving privileges, and criminal records that can impact the rest of their lives. They can also be held accountable for the injury, pain, and heartbreak they cause in civil lawsuits filed by their victims.
Were You Injured by a Drunk Driver?
If you have been seriously injured in a crash caused by a drunk driver, it is important to speak with an experienced attorney as soon as possible. You may be entitled to file a claim for the losses you have suffered, including medical expenses, lost earnings, and physical and emotional pain and suffering. In the case of a tragic loss of a loved one, you may be entitled to file a wrongful death claim.
Our Chicago drunk driving accident lawyers at Sexner Injury Lawyers LLC have the skills, knowledge, and resources to provide the high-quality representation you need. We are compassionate, professional, and committed to aggressively pursuing maximum compensation for people who have been injured by a drunk driver.
Drunk Driving Statistics in Illinois
In its 2014 Illinois Crash Facts and Statistics report, the Department of Transportation (DOT) provides information about drunk driving accidents statewide in 2014, the most recent year for which statistics are currently available. DOT reports that:
30.4% of all traffic fatalities were alcohol-related.
38.9% of the 580 drivers who died in motor vehicle accidents tested positive for blood alcohol content.
48.6% of pedestrians killed in traffic accidents tested positive for blood alcohol content.
3.4% of teen drivers involved in traffic fatalities tested positive for blood alcohol content.
36% of fatal alcohol-related accidents occurred between 12:00 and 3:59 a.m.
25% of fatal drunk driving traffic crashes occurred on Sundays.
23% of alcohol-related fatalities occurred on Saturdays.
Drunk Driving Accidents: An Epidemic
Many people consume alcohol on holidays, and, sadly, more drunk driving fatalities occur during days of celebration. People in Illinois died in alcohol-related motor vehicle accidents on these national holidays, in descending order of the proportion of total traffic fatalities for the holiday time period (3.25 to 4.25 days):
New Year's: 50%
Christmas: 42.9%
Thanksgiving: 26.7%
Memorial Day: 25%
Labor Day: 18.8%
Fourth of July: 16.7%
Contact Our Chicago DUI Car Accident Victim Lawyers
If you are seeking compensation for injuries caused by a drunk driver, consult with an experienced Chicago car accident attorney right away. Your accident should be investigated as soon as possible so that vital evidence in your case is obtained and preserved.
At Sexner Injury Lawyers LLC, we represent people who have been harmed by drunk drivers. Our lawyers have been named among the National Trial Lawyers Top 100 Trial Lawyers. We have been awarded 10.0 Superb Avvo Rating and Martindale-Hubbell® AV Preeminent® Rating.
Contact our Chicago injury lawyers at (312) 243-9922 for a free case consultation with no obligation. You can have confidence that your drunk driving car accident case is in good hands with our firm.
Additional Information