Chicago Construction Accident Lawyer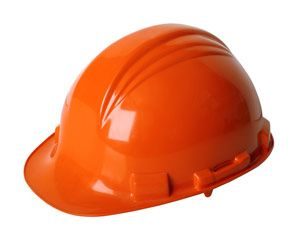 Most construction workers know that working on a construction site is extremely dangerous. Any employed construction worker who suffers an injury while performing work duties is eligible to seek benefits through the worker's comp system. Benefits can be sought to cover medical expenses, a percentage of lost wages, as well as temporary, partial, or permanent disability.
In certain cases, a construction worker may also be able to file a third party lawsuit to seek compensation beyond what is provided through the workers' comp system. In addition, lawsuits can be filed against employers whose violation of OSHA(Occupational Health and Safety Administration) regulations have led to serious injury or death.
Common Types of Construction Accidents
Each year thousands of workers are injured or killed in construction accidents. Even when safety regulations and approved safety equipment are in use and in place, accidents can and do happen. With all of the machinery, tools, and heavy equipment associated with the trade, construction workers face a heightened risk of accident. Some of the most common types of construction accidents include:
Falls (either from a height, slip or trip)
Struck by an object
Electrocution
Getting caught in or in-between machinery and other objects
Construction Site Injuries
Construction site injuries are capable of causing a significant amount of harm. In minor cases, a worker may need physical therapy or time away from work to fully recover. In more serious construction accidents, a worker could suffer catastrophic or debilitating injuries. Serious injuries often require extensive medical treatment and long-term care.
If the severity of the injury prevents a worker from being able to return to work in the construction industry, a career change and retraining may be necessary. Costs relating to treatment and care are compensated, and can be pursued with the help of an attorney familiar with the workers' comp system in Illinois.
Hire an Experienced Chicago Construction Accident Attorney
At Sexner Injury Lawyers LLC, you can trust our Chicago workplace injury lawyers to work hard to help you seek fair and just compensation. Regardless of the extent of your injuries, our firm will aggressively advocate on your behalf to make sure that your rights and interests are protected.
If you have been injured in a construction accident, call Sexner Injury Lawyers LLC today. Speak with an experienced Chicago construction accident attorney. We are available to answer your questions, advise you of your legal rights, and assist you in pursuing the compensation you deserve.
Contact Sexner Injury Lawyers LLC at (312) 243-9922 to discuss your situation with no cost or obligation.
Additional Information