Chicago Trucking Accident Attorneys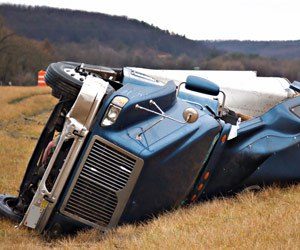 Trucks, also known as big rigs or 18-wheelers, can cause some of the most devastating accidents on Illinois roads. This is mainly because of their sheer size. A fully loaded truck can weigh up to 80,000 pounds and tower well over ten feet tall, dwarfing any standard passenger motor vehicle. With millions of trucks on American roads at any given time, accidents are bound to happen. In fact, many larger trucking companies keep accident response attorneys on retainer to handle truck accident claims.
If you or a family member has been involved in an collision with a truck in the state of Illinois, you need your own dedicated legal team on your side. The skilled Chicago trucking accident attorneys at Sexner Injury Lawyers LLC. are here to help you fight the at-fault trucker and the trucking company responsible for your damages and losses. Call us today at (312) 243-9922 to discuss your case and consider your options.
Causes of Trucking Accidents
There are many potential causes for trucking accidents, from road conditions to driver error. In order for an injury or damage caused in a trucking accident to be grounds for a lawsuit, negligence must be at the heart of the crash. Some common causes that involve negligence on part of the driver or trucking company include:
Sleep deprived/fatigued truck drivers
Drivers speeding to meet deadlines
Distracted truck drivers
Truck drivers violating traffic laws
Overloaded trailers
Truck drivers under the influence of alcohol and/or drugs
Poor truck maintenance
Truck manufacturing defects
Safety regulation violations
Hours of service violations
Truck Driver Negligence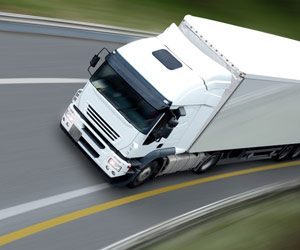 Almost all injury insurance claims and lawsuits hinge upon establishing that an act of negligence occurred, leading to damages, including truck accident cases. Legally, negligence is when a party does something (or fails to do something) that another reasonably prudent party would do (or would not have done) under similar circumstances. Some of the issues that commonly arise in truck accident cases are associated with acts of negligence by a truck driver. Examples of the most common truck driver acts of negligence include the following:
Tired driver
Drunk or drugged intoxicated driver
Distracted driver
Driver who fails to operate the vehicle safely, per federal regulations
Improper lane changes
Swerving out of lane
Driving too fast for road conditions
Aggressive driving
In the most recent year, there were 1,041,642 reported driver violations – a staggering statistic. In fact, 31% of the out-of-service violations are reported as being "driver only." Any person using the highways in the Chicago area should assume that the potential for driving near a negligent truck driver is very high. Drivers that violate the hours of service regulations, and driving while tired, will make errors. Tired drivers behind the wheel of any vehicle pose a danger to others sharing the road, and when the vehicle is a large, heavily-loaded commercial truck, the danger is increased exponentially.
Traffic enforcement inspections for truck drivers last year reveal the following shocking numbers:
195,658 drivers charged with moving violations
997 charged with drug and alcohol violations
288 charged with railroad crossing violations
200,828 charged with various state law or miscellaneous violations
The highways around Chicago are heavily travelled by commercial trucks delivering goods to the thousands of locations in the city and surrounding areas. With 12.2% of all fatal crashes in the nation involving at least one large truck or bus, and an estimated 6,035,000 nonfatal crashes in one year, drivers of passenger vehicles put their lives on the line when travelling near one of these huge vehicles.
The Legal Obligations of Truck Drivers and Illinois Trucking Companies in Collisions
Any driver on the road has a legal obligation to operate their vehicles in a safe manner to protect themselves, other drivers, bicyclists, motorcyclists, and pedestrians. Truck drivers have a special obligation to operate their vehicles safely due to the size and weight of the average big rig truck.
The federal government recognizes this fact and has established strict safety regulations for the American trucking industry, including hours of service rules that truck drivers must follow. These rules indicate how many hours a truck driver can operate a vehicle without taking a break, as well as how many hours they can drive each week before they have to take a long break. There are also federal regulations regarding what types of cargo trucks can carry, and how they need to be loaded and logged for the safety of truck drivers and others on the road. Violations of these regulations not only can result in criminal action against the driver or company, but help strengthen civil claims against the company.
The Federal Motor Carrier Safety Administration reports that recently, there were 3,649 fatal crashes involving large trucks and buses, or almost 10 per day across the nation. Almost 4 million drivers are licensed to operate a commercial vehicle, whether interstate, or within any state. The sheer volume of trucks serving a large urban area such as Chicago renders it impossible for every driver to be monitored for violations. Unfortunately, a violation is often only discovered after a serious or fatal accident has already taken place. The agency reports the following as the most common driver violations identified among millions of roadside inspections:
Log violations (failing to keep accurate logs of service as required by law, or falsified reports)
Driving beyond 8-hour limit since the end of the last off-duty or sleeper period
Failure to obey traffic control devices
Hours of service violations
Speeding
Lane restriction violations
Using a handheld device while driving
Financial Compensation for a Truck Accident in Chicago
Anyone who has been involved in a crash with a truck may be able to pursue compensation through a personal injury claim. A dedicated Chicago injury lawyer may be able to help you secure compensation for the following:
Current and future medical bills
Lost wages from missed work
Property damages
Physical therapy costs
Costs of home and/or vehicle modifications (such as ramps and lifts)
Pain and suffering
Wrongful death (in the event of losing a loved one)
How is Liability Determined for a Truck Accident in Chicago?
In any civil claim, liability is one of the most important factors to establish before filing a suit against a person or company. Liability refers to responsibility for an accident, but with regard to a lawsuit, negligence is also vital. Someone may be at fault for an accident, but may have acted appropriately and made all reasonable attempts to avoid the collision, which does not necessarily make them negligent.
Negligence typically means that a person not only caused a collision, or created a situation in which it would occur, but did so in a way that was irresponsible or unreasonable. If a trucking company overloads a truck, and does so knowingly, then that action is negligent because they did not reasonably control the weight of the truck in accordance with federal and state statutes. Negligence can be difficult to prove, but is necessary in winning a lawsuit or civil claim, which is why you need an experienced attorney to represent you.
Liability for a truck accident depends on many different variables in a case, but in general, it will typically come down to one, or a combination, of a few possible sources:
The Driver – Since the driver directly controls the truck, he or she is usually the first person to look at in terms of liability. Negligence depends on the behavior of the driver, and how well he or she attempted to ensure a collision would not occur.
The Trucking Company – If a company knowingly overloads a truck or forces drivers to skip safety regulations, then it may be liable. Improper care or maintenance that should be provided by the company, which causes an accident, can also create liability.
Manufacturers and Other Third-Parties – This is one of the most difficult types of liability to prove, but should still be considered. If the brakes on a truck do not work due to mechanical failure, then the manufacturer may be liable, but only if the failure was caused by negligence on their part. Similarly, another person may act in an unreasonable and negligent way, causing the crash while not being directly involved in it, and therefore be held liable.
Types of Trucking Accidents
Jackknifes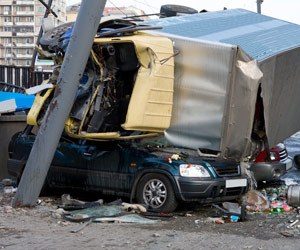 When a heavily-loaded commercial truck goes out of control, the vehicle can jackknife. The trailer, as it swings, impacts other vehicles and is capable of severely or fatally injuring vehicle occupants nearby. Jackknife accidents occur far too often. The statistics on truck accidents are staggering: in a recent year, there were 93,000 injury crashes involving large trucks or buses, with 132,000 people injured, according to the National Highway Traffic Safety Administration (NHTSA). Many of these truck crashes were jackknife accidents, with 193 fatal crashes and 1,000 injury crashes, — 5.2% of all trucking accidents nationwide.
There are various reasons why a semi or big rig can jackknife, including the following contributing factors:
Icy roads
Improperly loaded trailer
Negligent driving behavior
Slick roads
Speeding
Tire failure
The length of the truck, curves in the road, the weather conditions, and speed limits all affect whether a truck will jackknife. Longer trucks are at higher risk for jackknifing, and about 83 percent of fatal jackknife accidents involve a truck with a single trailer that has gone out of control. More than half of all large truck accident fatalities take place on non-divided two-lane highways.
All vehicle drivers in the Chicago area should operate a vehicle with care when commercial vehicles are sharing the road, whether moving in the same direction, oncoming direction, or in cross-traffic. When a commercial truck is out of control, it is not uncommon for the trailer to jackknife, unbalancing the truck to the point when it then rolls over, potentially smashing into any vehicle nearby. Those that have been unlucky enough to be in the wrong place at the wrong time and unable to avoid the truck are often seriously or fatally injured.
Runaway Trailers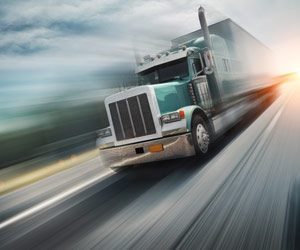 A runaway truck or trailer poses a serious danger to others sharing the roadways, as well to pedestrians and bystanders. The sheer weight of a commercial vehicle, ranging up to 80,000 lbs. when fully loaded, makes the vehicle difficult to bring to a complete stop. Even in the best of circumstances with all systems functioning properly, a commercial truck will need over three hundred feet to come to a full stop while moving at 55 mph, or about the length of a football field. Without brakes, the inertia of the moving vehicle keeps it moving forward, and in some situations destroying everything in its path.
When a commercial truck has been improperly and unevenly loaded, the trailer may swing out of control, or break loose from the tractor coupling. The weight of the cargo shifts, and the trailer detaches from the tractor of the truck. Some of the issues that can contribute to a runaway trailer include:
Speeding
Uneven loads
Sudden poorly controlled turns
Brake failure
Brake defects
Overloaded trailer
Faulty coupler
Underride Accidents
A truck underride accident is potentially one of the deadliest types of collisions involving a commercial vehicle. The ground clearance of the truck is so high that a passenger vehicle, upon impact, slides or can be pushed under the truck, with disastrous results. Unfortunately, the number of people dying in truck accidents is getting higher, 31% higher than just a few years ago. If you or a loved one has been injured or has died in a truck underride accident, it is imperative that you seek legal representation to help you fight for fair compensation for all damages incurred. At Sexner Injury Lawyers LLC in Chicago, we have recovered millions of dollars in damages for those we represent, and we stand ready to protect your rights and interests in truck underride injury or death cases.
A negligent truck driver, when operating such a dangerous vehicle, puts all other vehicle operators at risk. A report issued by the NHTSA (National Highway Traffic Safety Administration) revealed that over a one-year period, in 977 cases in which a vehicle struck the rear of a truck, there were 934 fatalities. Side underrides or offset underride impacts are equally dangerous for occupants of passenger vehicles.
Frequently Asked Questions about Trucking Accidents
How do truck accidents differ from other traffic accidents?
Large commercial trucks, known as "semi tractor-trailers," "18-wheelers," or "big rigs," can weigh up to 80,000 pounds when fully loaded. The average passenger vehicle weighs around 3,000 pounds. This disparity in vehicle size and weight and the laws of physics combine to produce a high risk of injury for occupants of a passenger vehicle involved in a collision. Considering that these trucks are typically traveling at highway speeds of about 70 mph, it is clear that this type of accident is likely to result in catastrophic or fatal injuries.
How are semi-truck drivers and trucking companies regulated
The Federal Motor Carrier Safety Administration is charged with regulating all aspects of interstate trucking to ensure safe practices. Regulations are designed to ensure that truck drivers are qualified and trained to safely operate the big rigs, and that drivers and trucking companies use safe practices in driving, loading, and maintaining the vehicles. Individual state laws also regulate trucking within the borders of each state.
Who will be held responsible for my injuries after a truck accident in Chicago?
Each case is different, and more than one party could be held liable for your injuries. Depending on the circumstances, responsible parties could include the driver, the trucking company, the owner of the truck, a company leasing the truck, the owner of the trailer, a company leasing the trailer, a manufacturer of the truck or trailer, or a truck parts manufacturer.
Legal Help for Truck Accident Victims in Chicago
Large truck crashes often result in serious or fatal injuries to others sharing the roadways. If you have been injured or lost a loved one in a collision with a large commercial truck, it is in your best interests to speak with an experienced truck accident attorney as soon as possible after the crash. At Sexner Injury Lawyers LLC, our Chicago truck accident lawyers fight for the rights of injured victims against large trucking companies, insurance companies, and their teams of defense lawyers. We have been named among National Trial Lawyers Top 100 Trial Lawyers, listed in Marquis Who's Who in American Law, and awarded Martindale-Hubbell® AV Preeminent® Rating.
Contact us today at (312) 243-9922 for a free consultation about your case and to discuss your legal options.
Additional Information
Truck Accident Blogs
Common Types Of Commercial Truck Accidents In Chicago
Chicago Underside Truck Accidents
FAQs About Illinois Truck Accidents