Chicago Wrongful Death Attorneys
Compensation for Your Loved One's Fatal Accident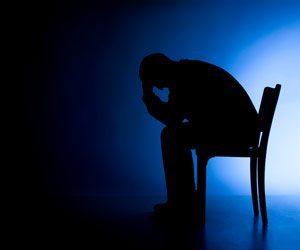 Losing a loved one is a traumatic experience, particularly when a life ended suddenly and unexpectedly. Following such a tragic event, you need answers. You want to know who was responsible and how that person can be held accountable for your loved one's wrongful death. Our Chicago wrongful death lawyers is here to help.
At Sexner Injury Lawyers LLC, you can trust that we will treat you and your case with compassion, respect, and professionalism. We have represented families across Illinois and throughout the Chicago area for over 25 years, and we take pride in our ability to get meaningful results for our clients. Millions of dollars have already been collected for our client families and we guarantee that no attorney fees will ever be charged unless we are successful on your behalf. You can reach us 24 hours a day for free information at (312) 243-9922.
What Is a Wrongful Death Lawsuit?
A wrongful death is a fatality that is caused either directly or indirectly by another person's negligence, careless actions, reckless behavior, or criminal activity. It may also occur due to wrongful actions that can be attributed to a company, corporation, or business concern. A death is not considered wrongful if it would have occurred anyway or was the result of natural causes.
A wrongful death lawsuit is a specific kind of civil claim that can be filed against those responsible to help recover money damages for certain family members or heirs of the deceased. Most every state, including Illinois, has a specific "wrongful death statute" (in Illinois, it's located at 740 ILCS 180 and is called the "Wrongful Death Act"), which is a set of laws that establish the proper legal procedures for making a wrongful death claim. These laws set forth who can sue and what types of monetary damages can be sought in court. It is strongly advised that a family considering filing a wrongful death claim consult with an experienced injury attorney first.
Can a Wrongful Death Claim Arise Out of a Criminal Offense?
Yes. Some wrongful death lawsuits grow out of criminal cases that involve a person who has taken the life of another and been prosecuted for murder, voluntary manslaughter, or a similar charge. But whereas the criminal charges are prosecuted in "criminal" court (which is the court concerned with punishment), a wrongful death action is filed in "civil" court (which is the court concerned with money damages).
Although the "burden of proof" in a criminal case is "proof beyond a reasonable doubt," the proof required for a wrongful death claim is generally at a lower standard, which can increase the chances for successfully prosecuting such a claim in comparison. As an example, that's why the victim's family in the O.J. Simpson case was able to successfully sue him for millions of dollars in money damages, even though he had previously been found "not guilty" in his criminal trial.
How Else May a Wrongful Death Claim Arise?
But the majority of wrongful death lawsuits don't involve criminal defendants who purposely took the life of another person. Instead, most claims involve people and companies that were negligent or reckless in their actions, which unfortunately resulted in an accidental death. Some examples include:
Drunk driving accidents. Any time a person gets behind the wheel of a motor vehicle while under the influence of alcohol or drugs, the potential for great injury or death exists. In circumstances when another driver dies, a claim for wrongful death may arise.
Faulty or defective products. It is the responsibility of every company that manufactures a product to properly design the product, properly produce the product, and properly market the product to the public. Whether that product is a factory machine or a pharmaceutical drug, if death or injury occurs, the corporation may be held liable for money damages.
Nursing home negligence. Family members who reside in nursing homes or long-term care facilities are owed a duty of proper care by those in charge and by their employees. If a patient dies due to a failure to give them the necessary care, or if neglect or abuse occurs, then a lawsuit for wrongful death may be filed on behalf of the patient's family.
Medical malpractice. Doctors, surgeons, and hospitals may be sued for wrongful death in the event that a patient dies due to medical mistakes or errors. Such lawsuits may arise out of surgical negligence, anesthesia errors, medication errors, or virtually any doctor- or hospital-related mistake that results in the premature death of a patient.
Automobile and truck collisions. Although DUI crashes account for many deadly accidents, it isn't necessary for the other driver to be intoxicated to file a wrongful death lawsuit. Even if the other driver was merely negligent or took his eyes off the road for a mere second, a claim may be made if the accident was his fault and a death resulted. This also applies to accidents involving airplanes, boats, jet skis, trains, etc.
Hazardous condition exposure. In some jobs, an employee may be exposed to toxic or hazardous substances that may ultimately lead to death. Some examples include exposure to asbestos, mercury, arsenic, or vinyl chloride. In other situations, a person may be exposed to substances such as lead in situations that are not employment-related. But any time that a fatal exposure occurs, a wrongful death lawsuit may be the correct path to achieve justice.
Supervised activity negligence. If a death occurs while the victim was taking part in a supervised activity (such as a school field trip or a sports event), the company or person in charge of the activity may be held liable under certain circumstances.
Recovering Money Damages for a Wrongful Death
No amount of money can ever bring a loved one back. But in the interests of justice, the laws in Illinois and every other state allow representatives of the deceased to sue those responsible to recover monetary damages to help ease their burden. So in these kinds of cases, financial damages (known as "pecuniary damages") are the main way that harm is measured. Although it is, of course, impossible to translate the value of a human being's life into a dollar figure, the law allows a jury to set financial damages in an amount that they believe is fair under the circumstances. Laws vary from state to state, but some of the factors that are often considered when making a determination of wrongful death damages include:
The cost for medical treatment prior to death.
How much financial support the deceased would likely have provided to others if he or she had lived.
The loss of companionship, the loss of care, the loss of services, and the loss of emotional support experienced by those left behind.
The cost for burial and funeral expenses.
The lost prospects for an inheritance.
The amount of money that the deceased earned or would have earned.
How much the survivors were dependent on financial support from the deceased.
The loss of parental guidance when a child is left behind.
When an adult dies, these factors have a clear application to determining damages, but what about when a child or an elderly person dies? In such cases, the insurance companies responsible will undoubtedly try to limit monetary recovery because children don't have jobs, and the elderly often have limited potential for employment earnings. Similar questions relate to the death of a fetus, but as long as the fetus is viable (this requirement varies from state to state), a claim may be made. A great many difficult legal questions such as these typically arise during wrongful death litigation, but experienced attorneys such as those at Sexner Injury Lawyers LLC can help guide you successfully from initial claim to verdict.
Other Possible Types of Death Claims
In addition to the recovery of pecuniary damages, some states also allow recovery of additional sums of money for particularly malicious, reckless, or intentional harm caused by others. These are called "punitive damages" and are intended to punish the people, hospitals, or companies responsible for the wrongful death.
Another possible claim against those responsible for a wrongful death is called a survival action. This refers to a situation in which the deceased did not die immediately at the time of the accident or medical malpractice. The representative of the deceased can bring this action to recover for the pain and suffering that was experienced before death. Some of the factors that a jury might consider when making this determination include:
The severity and extent of the pain which he or she must have experienced.
How conscious he or she was before death.
How aware he or she was that death was approaching.
How long he or she suffered before death.
But regardless of the type of claim related to a wrongful death, proving the amount of monetary damages to a court and persuading a jury to award a certain dollar amount is very difficult and specialized work. Usually, experienced attorneys such as those at Sexner Injury Lawyers LLC will hire experts (such as economists) to establish these values and to testify in court. Especially when the deceased was a stay-at-home husband or wife, the use of an expert to place a value on the family's impacted finances and the loss of nurturing and guidance is of great benefit.
Who Can File a Wrongful Death Lawsuit in Chicago?
If you have lost a loved one as a result of what you believe to have been negligence, recklessness, malpractice, or an intentional act, you may be able to seek compensation depending on what state the wrongful death occurred in. Laws that apply to Chicago and the State of Illinois are different from other laws in other states. Although these laws vary, you may be eligible to file a wrongful death lawsuit provided that you are:
The deceased's spouse
A parent of the deceased (if the deceased was a minor child)
An adult child of the deceased
A sibling of the deceased
Next of kin
An unmarried parent of the deceased's child
A grandparent
A putative spouse
A financial dependent
An heir to the deceased's will
The executor of the deceased's estate may also be able to file a civil claim seeking damages, but all claims must be filed within the time limit set under the statute of limitations in Illinois.
Time Limitations for Filing a Death Claim
Every type of personal injury action, from the least serious car accident to the most serious wrongful death claim, has time limits that apply called statutes of limitations. If the action is not properly filed in court before the expiration of the statute of limitations, then all rights to sue those responsible are lost – forever.
When a loved one has passed away, speaking to a lawyer may not seem very important, as the deceased's family needs time to grieve. But do keep in mind that to preserve the rights of those left behind, papers need to be filed and evidence needs to be promptly preserved.
The statute of limitations period differs from state to state. In Chicago and across the state of Illinois, it is usually (but not always) two years. Wrongful death lawsuits against certain parties (such at the Chicago Transit Authority/CTA) are often shorter. Yet in limited circumstances, a statute of limitations may actually be longer. For instance, a child who lost a parent due to wrongful death will not lose the right to file a lawsuit until after he or she attains the age of majority.
The statute of limitations may also extend beyond two years based on the "discovery rule." Sometimes, the cause of death is obvious, as in a fatal car accident or a construction accident. But the discovery rule recognizes the fact that sometimes the cause of death is just not immediately obvious. An example might be a medical malpractice case where at first it appeared that the death occurred from natural causes or disease. But later, after an examination of the medical records, it became apparent that the doctor made an error that led to the patient's death. Although the time limitation may extend beyond two years in such cases, another law called "the statute of repose" still imposes a maximum period of time for the lawsuit to be filed within.
In any event, the statute of limitations is an incredibly important deadline. Miss it by even a single minute and your rights are forever lost. So the best advice is to contact a qualified injury lawyer right away and confirm the exact deadline that applies to your particular case.
Serious Cases Require Experienced Chicago Legal Counsel
If you have suffered the loss of a loved one as a result of another person's negligence or wrongdoing, an experienced attorney can help you navigate the legal system as you seek to hold those responsible accountable for their actions.
Since 1990, the experienced attorneys affiliated with Sexner Injury Lawyers LLC have collected many millions of dollars on behalf of families affected by wrongful death. Our legal team stands ready to help you pursue justice and there are never any legal fees charged unless we are successful in that regard. That's our guarantee. Call for free information about your circumstances or to help determine what time limitations apply to your particular case. We're available 24 hours a day to assist you and we have offices in Chicago and other convenient locations.
Sexner Injury Lawyers LLC can be reached at (312) 243-9922.
Additional Information