Chicago Boating Accident Lawyers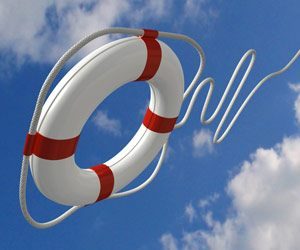 With Lake Michigan being so close to Chicago, people of all ages often enjoy boating, fishing, sight-seeing trips along the lake and other water-related activities. While boating is a fun pastime for residents and tourists alike, it can also be a very dangerous activity. In a split second, a day on the water can become a catastrophe, with innocent people suffering serious injuries or even losing their lives.
Boating Accident Causes
As is true with drivers of motor vehicles, boat operators must be held responsible for their actions while operating a watercraft. Acts of negligence or carelessness by a boat operator puts others at great risk. Some of the main causes of boating accidents in the Chicago area include:
Operator inexperience
Operator distraction or inattention
Reckless operation
Driver error
Boating while intoxicated
Equipment failure
Improper lookout
Excessive speed
Experienced Legal Representation for Illinois Boating Accidents
If you or someone you love has been seriously injured in a boating accident, fault must be established. What action led to the injuries? Was another party drunk, inexperienced, or operating the watercraft in an unsafe manner? Who is to blame? Establishing negligence in a boating accident is a critical requirement when pursuing compensation to pay for medical expenses, lost wages, pain, suffering, and other damages.
Our firm has decades of experience helping clients recover compensation in cases such as boat accidents. We understand the importance of being adequately compensated for injuries and losses, and for justice to be served. We will conduct a thorough investigation so that the liable party can be identified and payment for damages pursued. From start to finish, our Chicago accident attorneys at are determined to help you hold the responsible party accountable for what happened.
To find out more about what we can do for you, call and speak with a Chicago boating accident lawyer at our firm now. All cases are handled on a contingency basis which means there are no lawyer fees until your recover monetary damages. Contact the Chicago boating accident lawyers of Sexner Injury Lawyers LLC at (312) 243-9922.
Additional Information