Am I Entitled to Vocational Rehab?
Understanding Vocational Rehabilitation Through Chicago Workers' Compensation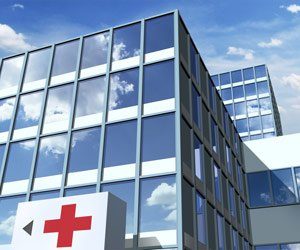 In Illinois, workers' compensation laws require that an employer must pay for an employee's vocational rehabilitation when necessary. Vocational rehabilitation is a benefit (at no cost to the injured worker) which may cover education, training, or instruction that helps him or her get back on track and secure a good job that pays as much as possible.
Rehabilitation Available for Injured Illinois Workers
The law generally requires the employer to pay for rehabilitation when the employee is not able to go back to the same type of job as before, or the employee has been incapacitated for a specific period of time. Rehabilitation might include the following, as well as other services:
Interview coaching
Counselling
Retraining or payment of further education
Job search assistance
On-the-job training
Skills testing and analysis
Job application and resume assistance
Illinois Vocational Rehabilitation Guidelines
Not every work injury is eligible for a vocational rehabilitation award. Your Chicago workers' compenation lawyer will carefully analyze your situation to determine what benefits and awards are available to you. In an important workers' compensation case known as the National Tea Co. case, the court set forth some guidelines to help determine whether vocational rehabilitation would be appropriate. Some of the guidelines include:
Whether the injury reduced your earning capacity and rehabilitation will likely increase it
Whether your job security may be affected
Whether you will likely gain employment after training
The various costs and benefits of the programs
How long you may live
Whether you seem motivated and able to complete the program
Whether you have done any other such programs in the past and the results
Whether you are considered to be trainable or not
Whether you already have skills that you can use without additional training
Contact our Chicago Workers' Compensation Attorneys
If you would like to discuss workers' compensation and your rights under the law, call the Chicago vocational rehabilitation eligibility attorneys at Sexner Injury Lawyers LLC now at (312) 243-9922 for a free consultation.
Additional Information
No fees are ever charged unless we are successful.