Does My Family Qualify for Chicago Death Benefits?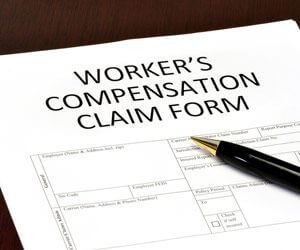 Under Illinois workers' compensation laws, monetary benefits are paid to an employee if he or she suffers a temporary or permanent injury while on the job. In a similar way, family death benefits are available if an employee dies on account of a work-related injury. In this case, however, payments are made to the employee's dependents.
Who Is Eligible for Family Death Benefits?
After a work-related death or fatal illness, workers' compensation laws in Illinois provide for benefits to be paid to a spouse, minor children, certain surviving family members, and sometimes others who were financially dependent upon the deceased worker. In situations in which the person was unmarried and had no minor children, the death benefits may be paid to dependent parents. If the parents were not totally dependent, benefits may be paid to persons who were primarily dependent upon the employee at the time of his or her death.
If you lost a loved one in a work accident or due to a work-related illness or condition, it is imperative that you get legal help. A workers' compensation attorney can determine if you are eligible for such benefits and help guide you through the process, so the maximum monetary benefits are promptly received.
Death Must Be Work-Related to Qualify for Benefits
Just like non-fatal work injuries, it's important for the attorney to establish that the death was the result of a work-related event and that the worker was, in fact, an employee. Of course, there a great many circumstances under which a person may become injured on the job, even though not every injury that happens at work qualifies as a workers' comp case.
In line with the requirement that the injury be work-related, worker's compensation applies only to employees, not to independent contractors. But simply because an employer has designated someone as such does not always mean that the worker is really an independent contractor. An experienced Chicago family death benefits lawyer can help an injured worker determine whether he is truly an employee, whether the injury was work related, and whether his case qualifies for benefits.
What If a Worker Suffers a Job-Related Injury and Then Dies?
In some cases, death can be clearly linked to a job, such as a crush injury from a factory machine. But in other cases, it may be more difficult to link the death to the employment. Without establishing these vital links, the workers' compensation insurance company will never pay a single dollar for family death benefits.
That's because insurance companies are simply not in the business of paying if they can find an opportunity to avoid it. Sometimes, it takes a firm hand and aggressive legal representation to get an insurance company to pay death benefits. At Sexner Injury Lawyers LLC our attorneys know the best ways to make this happen.
How Are Death Benefits Calculated?
If circumstances of a worker's death qualify under the law, the workers' compensation system requires that funds be paid for burial, and that compensation be paid for the loss of income due to the death.
A fixed amount is paid out to assist in paying for the costs of funeral and burial, which is currently set at $8,000. The additional amounts paid out to survivors and beneficiaries can vary and are mostly based upon the income of the deceased worker. These survivor benefits are subject to certain minimums and maximums, but they generally correspond to two-thirds of the gross weekly income earned by the worker, averaged over the prior 52 weeks of employment. Death benefits are paid for up to 25 years, or up to a limit of $500,000, and depending on the wages once earned by the deceased, such death benefits may exceed a half million dollars over time.
Denial of Death Benefit Claims
When filing a claim for death benefits, the workers' compensation system is set up so that the deceased employee's family and dependents must file a claim alleging that the death was the result of a work-related accident, disease, or injury. This means that should a family member pass away due to long-term exposure to toxins, an accident, an explosion, or another fatal incident, full supporting evidence must be provided for the claim to be approved. Death benefits may sometimes be denied to a struggling family simply because necessary documentation was missing or because an arbitrator for the Illinois Workers' Compensation Commission incorrectly determined that the death was not work-related.
So it is strongly advised that you seek experienced legal help right from the start. But it is even more important that you seek legal help immediately if your family death benefit claim has already been denied – we can take action to appeal this decision and to try to get it reversed. Our legal team is very familiar working within the workers' comp system, and we know what it takes to get a family the monetary compensation that they need and deserve.
Experience Matters. Get Help from a Skilled Workers' Comp Attorney
If you have lost a loved one in a work accident or through an illness acquired at work, Sexner Injury Lawyers LLC can get your claim moving forward without delay. Millions of dollars have already been recovered for our client families. Talk to one of our knowledgeable lawyers today about a possible family death benefit claim and allow us to help you avoid delays or claim denials.
The process of applying for death benefits is not necessarily simple or straightforward and will require correct forms that are filed within certain strict time limitations. Many people find the claims process to be confusing and difficult, but our law firm has over 25 years of experience in this area. Our attorneys are compassionate, understanding, and knowledgeable in all workers' compensation matters, including death benefits. There are also never any fees charged unless we are successful on your behalf. Call (312) 243-9922 now.