Chicago Cleft Palate and Cleft Lip Lawyers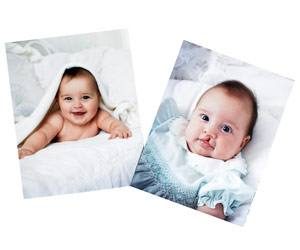 Cleft lips and cleft palates are birth defects that are referred to as "orofacial clefts." During pregnancy, specials cells and body tissues converge from both sides of the head towards the center to create the baby's face when they join together.
Between the fourth and seventh week of pregnancy, the lips form. When the tissue does not join properly, a cleft lip may be formed, in which there's a small slit in the lip or a larger opening that goes through the lip into the nose. Cleft lips may be on one side of the lip, both sides, or, in rare cases, in the middle.
Babies born with a cleft lip may or may not have a cleft palate. The palate is the roof of the mouth, which develops during the sixth and ninth week of pregnancy. Similar to a cleft lip, if the tissue does not properly join together, a cleft palate occurs, which may involve both the front and back of the palate or only part.
A baby born with a cleft palate or cleft lip will usually require surgery to repair the condition. This is another type of birth defect that may result from insufficient folic acid, mothers who took the fertility drug Clomid, or other influences. It is important to note that children born with cleft lips do have surgical options to help. If your child was born with a cleft lip or palate, the Chicago cleft lip/palate attorneys of Sexner Injury Lawyers LLC are prepared to help. Contact us at (312) 243-9922 for a free consultation.
Causes of Orofacial Clefts
Although the causes of these birth defects are often difficult to determine or genetic in nature, some factors have been linked to them, including:
Women who smoke have a higher incidence of children with orofacial clefts.
Women with epilepsy who take certain medicines during the first trimester, such as topiramate (Topomax) or valproic acid, have a higher incidence of babies with orofacial clefts.
Women with diabetes also have a higher incidence.
Women who have taken the anti-nausea drug ondansetron (Zofran) during pregnancy.
Women who have taken the antidepressant drugs Paxil, Zoloft, or other SSRIs during pregnancy.
Women who have taken the valproate (Depakote) to treat migraines, epileptic seizures, or bipolar disorder during pregnancy.
Medical Malpractice Lawsuits for Cleft Lip or Cleft Palate
Orofacial clefts can cause a number of problems for babies; including issues with speech, hearing, feeding, poor growth, repeated ear infections, and tooth alignment. For issues of self-esteem as well as to correct breathing, speech, hearing and language development, many families elect to perform corrective surgery. Usually coordinated by cleft and craniofacial teams of doctors, surgery to correct a cleft lip is generally performed in the baby's first year, and surgery to remedy a cleft palate within the first one and half years of life. Other treatments, additional surgeries, orthodontics and speech therapy services may also be necessary as the child ages.
These surgeries, therapy sessions, and treatments are expensive; often very expensive. But when it can be determined that a doctor or other medical provider is actually at fault or even partially responsible for the birth defect, it is the doctor who should be responsible for the monetary costs of treatment, surgery, and therapy as well; not the injured baby's family.
At Sexner Injury Lawyers LLC, we have been helping families since 1990 deal with legal and medical issues involving birth defects and negligent doctor care. A doctor may have committed medical malpractice in any number of ways. The medical mistake may have involved:
Prescribing a drug linked to birth defects
Failing to promptly diagnose the abnormality
Failing to treat it properly
Failing to perform surgery correctly
Contact Our Experienced Legal Team Today
Various medical providers may be legally responsible, including the obstetrician, radiologist, pediatrician, plastic surgeon, or craniofacial surgical specialist. Our experienced legal team will carefully review all of the medical records together with our own medical experts to help determine if medical malpractice occurred. This is done free of charge and no fees apply unless we are ultimately successful on your family's behalf. Millions of dollars have already been collected for our deserving families. So call our Chicago medical malpractice lawyers at (312) 243-9922 for free useful information and to discuss your particular circumstances today.
Additional Information