Chicago Dog Bite Attorneys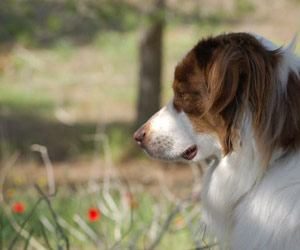 When a person is bitten by a dog, it can result in a significant level of physical and emotional harm. Depending on the severity and location of the injuries, a dog bite victim could end up with life-threatening injuries or be permanently disfigured. In the worst cases, people may die from their injuries.
If you or a loved one has been bitten, mauled, or attacked by a dog, you may not know where to turn for help. You have the right to pursue compensation from the dog's owner. Sexner Injury Lawyers LLC's Chicago injury lawyers are here to help you to seek justice and full compensation. No attorney fees are charged unless we win your case.
Illinois Dog Bite Statute
In the state of Illinois, dog owners are liable for any injuries their dogs cause. As long as the dog was not provoked by the victim, and the victim was lawfully conducting themselves at the time of the incident, the dog's owner can be held responsible for all damages. Dog handlers, keepers, friends, relatives, and any other individual who may have harbored the animal at the time of the incident may also be held liable.
Dog Bite Cases: Seeking Damages in Chicago
When a dog attacks a person, it can cause significant injuries. Lacerations, puncture wounds, serious infections, facial scarring, nerve damage, and disfiguration are some of the most common physical injuries dog bite victims suffer. The emotional damage can be quite significant as well. Some dog bite victims, particularly children, may have nightmares, experience signs of emotional trauma or suffer from post-traumatic stress after a vicious dog attack. Medical treatment can be extensive as well as expensive, with some victims requiring reconstructive surgery to attempt to fix their appearance.
If you or a loved one has been bitten by a dog, you may be eligible to seek compensation from the dog's owner to cover the full cost of your injuries and other damages.
Hiring a Chicago dog bite lawyer will greatly improve your chances of being able to pursue full and just compensation. Call Sexner Injury Lawyers LLC at once to discuss your case and learn more about your legal options.
Additional Information
We can be reached at (312) 243-9922.