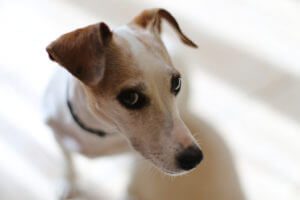 Known for their loyalty and obedience, dogs are one of the most popular pets in America. In spite of this, in the United States, more than 1,000 people seek emergency room treatment for dog bites every day. Each year, in Illinois, many adults and children suffer serious and sometimes fatal injuries as a result of an unprovoked dog attack. Dog bites can result in permanent physical scarring, disfigurement and psychological trauma that lasts long after the attack. If you or a love one has been injured in an unprovoked dog attack, you can seek monetary compensation to help secure the best possible medical treatment so that you can get on the road to recovery as quickly as possible.
In Illinois, if you are bitten by a dog while it is outside of an enclosed area, (such as the owner's yard) the dog's keeper or owner is likely liable for your injuries. It the bite occurs inside of the dog's enclosure, you must prove that the owner was aware of the dog's tendency for viciousness in order for the owner and the owner's insurer to be held liable for the attack. This can be proven by producing evidence that the dog has been involved in previous unprovoked attacks on adults or children. In some circumstances, a legal theory called "strict liability" may apply.
Under Illinois law, if a dog has injured either a child or adult before and the owner has been held responsible for those injuries in a lawsuit, and then later the dog causes a subsequent injury and the owner is held legally responsible again, he or she may be required to pay an enhanced amount of damages.
There are a number of damages you may claim in a dog attack personal injury case. These include:
Economic damages. This type of damages may include: medical costs, lost earnings, diminished future income, and life care.
Non-economic damages. This type of damages may include: emotional distress, pain and suffering and punitive damages.
If the victim's injuries prove fatal, family members may also be entitled to claim damages for wrongful death. In this case, it must be proven that the dog attack victim died as a result of the bites and that the surviving family members have suffered financially due to the death.
If you or your child has been injured in an unprovoked dog attack in Chicago, our attorneys at Sexner Injury Lawyers LLC understand the anger, pain and concerns you are now facing. Contact us today at (312) 243-9922.