Temporary Total Disability Lawyers in Chicago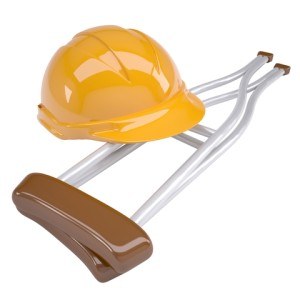 If you have been injured in a Chicago work related accident, you may be able to pursue compensation so that you can still get paid wages during the period of time that it takes you to recover. As long as your doctor has not released you to return to work, there is generally no limit to the amount of time for which you can be paid. This payment, known as Temporary Total Disability (TTD) is also called Workers' Compensation Benefits by some people.
Before you talk to any insurance company, consult the experienced Chicago workers' compensation attorneys affiliated with Sexner Injury Lawyers LLC. We can look at your situation and help you understand your options moving forward. Call us today at (312) 243-9922 to discuss your injury and the compensation you deserve.
When Am I Entitled to Temporary Total Disability (TTD) Benefits?
Temporary Total Disability is basically for a person with a Workers' Comp injury who cannot return to work because he or she needs time to heal. It is also for a person who the doctor has released to return to work on "light duty" or "restricted duty," but the employer is either unable or unwilling to accommodate them. If an employee does return to work but receives less pay as a result of working a light duty job, they qualify for Temporary Partial Disability (TPD) during the healing process. If their injury leaves them permanently unable to resume normal work, they can file a Permanent Disability claim for PPD or PTD.
How Do I Claim Temporary Total Disability?
Sometimes, an employer's insurance company will pay temporary total disability without an actual workers' comp claim being filed. Once you report an injury to your employer, your employer may contact its worker's compensation insurance company. If you qualify for TTD due to the nature of your injuries and an inability to return to work, then the insurance company and your employer may begin payments promptly. Although this is typical, make no mistake about it: neither your employer nor their insurance company will have actually filed a workers' comp claim for you with the Commission. This is generally just a trick to make you believe that you do not need a lawyer and that they are on your side. They are not on your side. As they will not have filed an actual claim on your behalf, the statute of limitations (time limit for filing) will continue to run. If it runs out before you or a lawyer files an actual claim with the Commission, you will forever forfeit your right to a money settlement or future benefits.
In other circumstances, your employer or the insurance company might deny your claim. When that happens, then you need to file a claim with the Commission immediately in order to try to get a ruling that overturns the denial. At such a point, it is definitely a good idea to hire an experienced Chicago injury attorney, if you have not already done so. The attorney will work with you to expedite your claim as much as possible, to ensure that all the necessary paperwork / proceedings are handled properly, and to try to convince the employer to accept responsibility.
How is TTD Computed in Illinois?
Under present Illinois laws, the benefit is computed as 2/3 of your last 52 weeks of gross income from the job. This presently is money free from taxes on both the State and Federal level. Sometimes, it can also include payment for a second job that you had, as long as your employer knew about that second job. Under some circumstances, it can also include payment for overtime that you normally worked.
As long as your doctor says that you cannot work and you have been off work for at least 3 days, then you would begin to get this benefit starting on the 4th day. If it turns out that you are not able to return to work for at least 14 days, then you would end up getting paid for those initial 3 days you missed as well. There is a maximum dollar amount for TTD payments, but that would only come into play if you were paid very high wages. For most people, it's not an issue and you would be paid the full 2/3 of your lost wages.
Can My Employer Deny a Legitimate Claim?
Whether your employer or its insurance company denies a claim may have very little to do with whether you were actually injured or not. Some insurance companies might deny a claim because the information provided was unclear or seemed lacking. That is why it is important to talk to a legal professional who can help you make sure all of your paperwork is filled out and filed properly.
Denial is the right of an employer and their workers' compensation insurance company, but just because your claim was denied, that does not mean that you have no other options.
What Happens if My Claim Was Denied?
Having your temporary total disability and workers' compensation claim denied is not the end of the world. Unfortunately, it typically means payments you deserve will be delayed, and you will need to file your claim directly with the Illinois Workers' Compensation Commission to have a hearing that may overrule the denial.
It is very important that you do not sign anything provided by your employer or its insurance company stating you accept the denial. Doing so may weaken your attempts at having that denial overruled.
Filing with the Illinois Workers' Compensation Commission
If your request has been denied for workers' compensation or TTD, then your next step is to file a claim and to have your case heard by the Illinois Workers' Compensation Commission. This involves quite a bit of paperwork and attending one or more hearings by the Commission as it investigates your claim and the denial. In the end, the Commission makes a ruling and can either uphold or overturn the denial of your employer or its insurance company.
In some rare situations, it is possible that the company acted in bad faith when it denied your claim. If that happens, then you may be able to pursue additional compensation through a civil claim against the company, but this will largely depend on the specific details of your case.
Contact our Illinois Workers' Compensation Attorneys Today
Make sure that your rights are protected. Large employers and workers' compensation insurance companies often have experienced lawyers on staff specifically to fight workers' compensation claims and to ensure that their profits do not suffer. If you have been injured on the job and deserve compensation for your inability to work, then call Sexner Injury Lawyers LLC today.
Since 1990, Chicago workers' compensation attorneys affiliated with Sexner Injury Lawyers LLC have assisted injured clients with Workers' Compensation law claims. Many millions have been recovered through awards and settlements. No fees are charged unless we're successful. Contact us 24 hours a day at (312) 243-9922 for free information.
Additional Information