Temporary Partial Disability Attorney in Chicago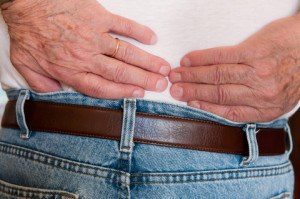 Temporary Partial Disability (TPD) relates to an employee who has suffered a work injury covered by Workers' Compensation but who is still healing from those injuries. Unlike cases involving Temporary Total Disability (TTD), the worker has not been ordered by his doctor to stay home, but has been released to work some type of light duty or restricted duty work at their job. If this person is able to earn just as much in this light duty job as before the accident, then Temporary Partial Disability benefits would not apply. But, if there is a difference in pay between their regular job and this light duty job, then TPD would come into play.
While some employers are quick to play by the rules and make sure their employees are properly taken care of, not all companies do so. If you or a loved one was injured and need to file for workers' compensation and temporary partial disability, then call the Chicago temporary partial disability lawyers of Sexner Injury Lawyers LLC today at (312) 243-9922. We can discuss your case, help you fill out forms, and make sure your rights are protected.
Is Temporary Partial Disability (TPD) Important?
Temporary partial disability refers to payments that can be made to an injured worker who is able to return to a job after an injury but cannot necessarily perform all of the same tasks. While this might not be the most serious concern after being injured, in some instances it means the worker is now performing a role that pays less than he or she made before the injury. TPD payments are meant to help make up some of this difference and alleviate the stress and worry of bills while recuperating from an injury.
How are Temporary Partial Disability Calculated?
Whether the new "light duty" job is full time or part time, TPD would still apply if the job paid less than the injured worker's regular job would have paid. In such a case, under present Illinois law, the employer or workers' compensation insurance company would be required to pay the injured worker 2/3 of the difference in pay according to specific guidelines. This type of workers' comp payment is presently considered tax free under federal and state laws.
How do I File for Temporary Partial Disability?
If you have been injured at the workplace and qualify for workers' compensation, then you should also qualify for TPD when appropriate under your circumstances. TPD is only available if you earn less than you did prior to the injury, otherwise you will not be eligible. If the injury will permanently affect your earning capacity, you should file a Permanent Partial Disability (PPD) claim. Filing for TPD is a normal part of filing a claim for workers' compensation. As long as your doctor has released you to return to work while recovering, your attorney will be able to request TPD.
Can Temporary Partial Disability be Denied?
Like any workers' compensation claim, TPD can be denied or challenged by your employer or its workers' compensation insurance company. There may be some situations that are grounds for legitimate denial, such as if you volunteer to take a position with lower wages for reasons not related to the injury you sustained. Some businesses might also attempt to argue that a demotion and lower wages were due to performance and not because of your inability to perform tasks following an injury. In any situation in which your claim has been denied and you feel that you deserve TPD, you should contact an experienced workers' compensation attorney at once.
Fighting Against Denial of Temporary Partial Disability
You do have options available to you if your TPD benefits or workers' compensation claim have been denied. The first thing you should do is contact an experienced lawyer to help you with your case, because the required paperwork and claim procedures can be complicated. You need to file your claim with the Illinois Workers' Compensation Commission in order to have your case heard and a ruling made regarding the denial. There are strict time limits that apply, and if you miss the deadline, you will not be eligible for compensation at all.
During this process, not only do you need to provide certain paperwork supporting your claim, but you also need to attend one or more hearings regarding your case. You typically have a chance to present your side of the situation during these hearings, and having a knowledgeable attorney beside you can greatly help strengthen your case. Once the Commission hears the details of your claim, they will then decide whether to overrule or uphold the denial from your employer or insurance company. Many times, this decision of the Illinois Workers' Compensation Commission will be based upon complicated legal arguments that your attorney raises.
Contact an Experienced Chicago TPD Attorney
Filing for TPD is not a way to take something that does not belong to you. Workers' compensation is your right under the law. It is a way to offset the loss of wages due to an injury that occurred while you were hard at work. It is money that you deserve for your loss of wages, which are owed to you by your employer and its insurance company. If your claim has been denied for questionable reasons, contact Sexner Injury Lawyers LLC right now. Let us fight for your rights and work to make sure that you get the compensation that you deserve.
For over 25 years, the Chicago workers' compensation lawyers of Sexner Injury Lawyers LLC have assisted injured workers and their families through the maze of workers' compensation laws. We handle cases not only in Chicago, but across the entire state of Illinois. Attorney fees are never charged unless we are able to win on your behalf. Millions have already been recovered for our clients. Call anytime 24 hours a day to discuss your case free of charge at (312) 243-9922.
Additional Information