Chicago Amputation Injury Attorneys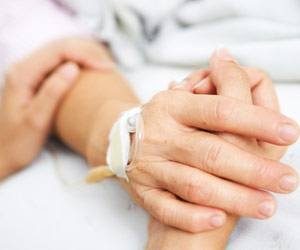 Despite better public safety standards, OSHA regulations, and advancements in modern medicine, amputations still happen in the 21st Century. One example is the 21-year-old temporary worker who lost six fingers in an aluminum press in South Elgin, as reported in a May 2016 article in the Chicago Tribune.
Both of the worker's hands were caught as he was feeding parts into the press. He lost the index, middle, and ring fingers on both hands, and a portion of the pinky finger on his right hand. This tragic accident could have been prevented if the machine had been fitted with proper safety guards, according to OSHA.
Amputations are catastrophic injuries that have significant physical, emotional, and financial consequences for the victim. At Sexner Injury Lawyers LLC, our Chicago personal injury lawyers represent individuals who have suffered an amputation injury as a result of someone else's negligence. If you are an amputation accident victim, we have the legal skills and resources you need on your side and the dedication necessary to aggressively pursue the compensation you deserve.
Consequences of Amputation Injuries
Amputation in an accident or injury can have major social, emotional, and physical consequences. It can cause severe emotional distress, reduce the quality of life, and detract from the victim's self-image — losing a limb may feel like losing part of oneself.
An amputee may have ongoing pain in the stump of the lost limb. Many people also suffer "phantom pain" (pain and sensation felt in the missing limb) after an amputation, a condition that could persist for life. There is no known cure for phantom pain, and victims may be forced to relieve the symptoms with painkilling medications that can have serious side effects.
This type of injury can also have long-term financial consequences. Even with prosthesis, many amputees are unable to return to their former line of work, which can have a significant impact on lifelong future earnings.
High Health Care Costs with Amputation
Amputation victims not only deal with the emotional consequences and physically disabling effects of these catastrophic injuries, they also face astronomical health care costs. In a study published by the Journal of Bone & Joint Surgery (JB&JS), researchers found that, when prosthesis costs are added in, the total healthcare costs for amputation, projected over the patient's lifetime, are an estimated $509, 275. This figure compares to $163,282 estimated lifetime healthcare costs for the reconstruction of an injured limb.
Contact a Chicago Amputation Injury Lawyer Today
After catastrophic amputation injuries, your focus should be on recuperating. Let Sexner Injury Lawyers LLC handle your claim to recover compensation for your losses while you rebuild your life.
Our Chicago amputation injury attorneys have a successful track record securing settlements and verdicts for our clients. We invite you to view our some of our recent verdicts and settlements on selected case results for your information.
Our attorneys have been named among the National Trial Lawyers Top 100 Trial Lawyers and awarded a 10.0 Superb Rating on Avvo and a Martindale-Hubbell® AV Preeminent® Rating. We have been successfully representing injury victims for more than 25 years. Contact our office today at (312) 243-9922 to schedule a free case consultation with no obligation.