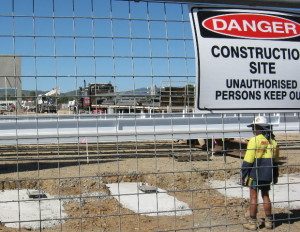 The Occupational Safety & Health Administration (known as OSHA) is a federal governmental agency tasked with safeguarding the health and safety of over 100 million workers across the nation. This includes office workers as well as those in the construction industry. OSHA covers not only injuries and deaths, but illnesses that can be tied to employment as well.
Among the many duties of OSHA are regulating and supervising compliance with federal workplace standards that are intended to maintain safety. Last year, they came out with a list of the ten standards most frequently violated by employers and workplaces. These include regulations about fall protection, hazardous chemicals, scaffolding, respiratory protection, ladders, electrical wiring, and machinery guards.
Although this federal agency does not get involved with every workplace injury or death, they do investigate many accidents each year that they believe are caused by a failure to comply with such standards. So, when a construction worker was seriously injured recently while working on a barge on the Chicago River, federal investigators stopped construction while they interviewed witnesses.
The accident involved a construction worker whose legs were cut by sheet metal when steel beams were being delivered to the site near LaSalle Street. The man was taken to Northwestern Memorial Hospital for treatment. Emergency crews needed to use a crane to lift him in a stretcher basket off of the river barge.
If you or someone you know has been injured in a work-related accident, call Sexner Injury Lawyers LLC today at (312) 243-9922 to discuss your case without any obligation or charge.