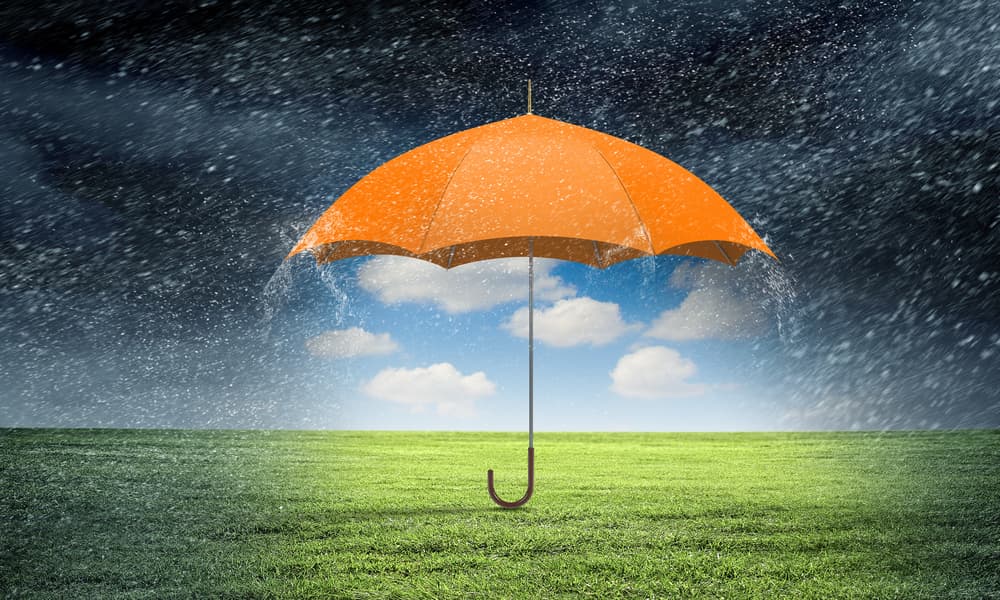 In December of last year, on a cold and wintery night, a young man who had plans to attend the University of Illinois Chicago was hit by a car while walking on a dark road in Orland Park, Illinois. How he came to be in that place at that time is the subject of a lawsuit that was later filed in Will County. The events began after the attendant at a gas station reported a man who was acting erratically.  He was picked up in Worth by Orland Park officers who transported him to Silver Cross Hospital in New Lenox. The man, who had schizophrenia and was delusional at the time, was then treated at the hospital and later released within a period of hours, but not admitted to the psychiatric unit at the hospital.
Traumatic Brain Injury
After being discharged, New Lenox Police were notified that this person had already been treated and released and now needed to vacate the hospital property. Although there was some discussion about driving him back to Worth, he was instead taken to an empty parking lot in Orland Park near the Cook County border.  Then despite a request to be driven further or provided with additional assistance, he was instead told that this was as far as he could be taken, and to just start walking North. After about a half hour of walking, he was hit by a car after wandering into traffic.  As a result, he suffered traumatic brain injury which included a subarachnoid hemorrhage, subdural hematoma as well as other serious internal injuries.
Medical Malpractice Lawsuit Filed
The lawsuit seeking monetary damages was which filed against Silver Cross Hospital alleged that the medical staff and hospital were negligent and committed medical malpractice by failing to properly evaluate and treat their patient who was clearly in distress, choosing instead to release him prematurely, rather than to offer appropriate services.  The police department was also sued alleging that they too were negligent, reckless and failed to follow policy when they released such a person in this manner while knowing that he was in danger, rather than taking him to an approved medical facility.
Whenever a hospital is presented with a patient, they are tasked with the legal duty to appropriately evaluate and treat that person within the proper medical standard of care. Whether that person has the proper insurance, whether the emergency room is under-staffed and over-crowded, or whether the patient requires extra attention, are never to be defining factors when making a decision concerning the provision of appropriate medical treatment.
Failure to Diagnose
Doctors are held under the law to provide medical services that meet or exceed the medical standard of care for doctors or surgeons in their particular community.  When the standard of care falls below that level, it can be said that medical malpractice has occurred. Sometimes, doctors fail to diagnose patients correctly.  This can result in a misdiagnosis (which means that a diagnostic error by the medical provider resulted in an incorrect diagnosis), a failure to diagnose (which means no diagnosis at all was made – also known as an overlooked diagnosis), or a delayed diagnosis (which means that although a correct diagnosis was made, it was made later in time than it should have been).
In any of these situations, the negligence of a doctor or surgeon has the potential to cause catastrophic injury or even death.  In situations where an incorrect diagnosis has been made, an improper course of treatment (or no medical treatment at all) may be undertaken, which may result in serious injury. A failure to diagnose the medical issue will of course usually result in no treatment at all, which will generally result in injury to the patient as well.  Lastly, a delayed diagnosis can be just as devastating, especially when dealing with fast moving cancers such as certain breast cancers. The delay in treatment may mean the difference between life and death. Or in situations such as described above, a death can occur even though the medical failure didn't involve a physical problem, but instead was related to mental illness.
A Duty to Protect Those Within Their Care
Both doctors and police have something very much in common. They both are often faced with people or patients who are not properly able to care for themselves, whether they are underage, incoherent, delusional, comatose or otherwise incapacitated. There is a Latin term "In Loco Parentis", which means "instead of a parent" and refers to the responsibility that one person may owe to another under certain circumstances.
Generally, as it is often said "we are not our brothers' keepers", meaning that it's not up to us to manage other's affairs. But sometimes, it most certainly is up to us; both morally and legally. The essence of the personal injury / medical malpractice lawsuit that was filed and referenced above relates to that responsibility. Some of the many examples that may give rise to such a duty include:
Hospital nurses and nursing home staff must monitor and periodically move around bed-ridden patients to make sure that they don't get pressure ulcers, also known as bedsores;
Both police and medical providers must constantly monitor those who appear to be suicidal to prevent harm from coming to them. This usually involves removing items that can be used to cause self-harm and may involve commitment or transfer to an appropriate mental health facility or department;
Patients who are in a coma must be constantly monitored to make sure that they are receiving the proper intravenous nutrition and shifted periodically to avoid bedsores;
Children who are in the care of a hospital or police authority must be supervised when parents or guardians are not present;
Those who appear to be intoxicated or under the influence of drugs need to be watched to make sure that they don't cause harm to themselves or harm to others.
An Injury Lawsuit May be the Answer
When there has been a failure on the part of medical personnel or police that results in the injury or death of a person, a civil lawsuit is often the best and sometimes the only viable alternative to achieve some measure of justice. Waiting for an apology will almost certainly never come to an injured party or their family. The Illinois Court System is the place where those responsible for causing injury to others are held to account for their actions.
It is always highly advisable to contact an experienced injury attorney at the earliest possible date to get free advice to evaluate the situation and for help in understanding how such matters work.  But by far, the most important information that can be learned from such a free consultation is what the "statute of limitations" is for this particular type of injury case.
Time Limitations Apply to File an Injury Lawsuit
A statute of limitations refers to the time limit for filing such a lawsuit.  If the injured party or their family doesn't have a lawyer ensure that the appropriate paperwork is filed by midnight on the final day of this limitations period, no lawsuit can ever be filed – period. There are very few exceptions to this rule. So, it's incredibly important to know what this deadline date is.
In the case of typical car accidents for instance, the deadline is typically two years.  The same holds true for medical error lawsuits against hospitals or doctors. This time limits are generally true for injuries occurring in Illinois, as other states have their own (sometimes much different) time limitations.  Sometimes, the statute of limitations in Illinois is shorter than two years though, depending on whether the defendant is a municipality, public transportation or certain governmental entities.  Other times, as is the case with minors, infants and children, the time limits may be extended for a period of years or until they reach the age of majority. In essence, determining which actual statute of limitations applies to your own personal case is sometimes a very technical matter that should only be undertaken by an experienced Chicago injury attorney.
Speak to Experienced Chicago Injury Lawyers
For more than thirty years, the legal team at Sexner Injury Lawyers LLC has been assisting injured parties and their families in their pursuit of justice as we seek to obtain the maximum monetary compensation available under the law. Although money can never fully compensate for the loss of a loved one or the pain of a life-long injury, it can send a strong message to those responsible and at least help to put our clients on the path to a better life.
The affiliated attorneys on our legal team are committed to our client's best interests and give 100% effort to each and every case that we agree to handle on their behalf. Whether your case takes months or years to complete, we also promise to never charge a legal fee unless we're successful.  Call us 24/7 for a free consultation at (312) 243-9922.