Chicago Child Injury Attorneys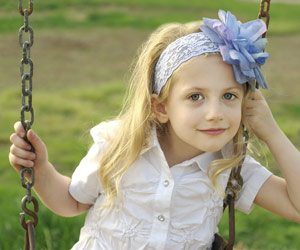 Healthy, active children are prone to occasional bumps and bruises, and that is to be expected – but when children are seriously injured due to another person's reckless behavior or negligence, we believe that the responsible parties should be held accountable.
Our Chicago child injury lawyers at Sexner Injury Lawyers LLC are dedicated legal advocates, committed to protecting the rights of injured children. You can rely on us to fully investigate your child's accident and aggressively pursue a settlement or verdict to cover the full extent of your family's losses.
Damages in Chicago Child Injury Claims
In serious child injury cases, special calculations may be needed to fully assess the damages because of unknown, long-term factors. Damages must be calculated to ensure that your child is fully compensated for his or her injuries for an entire lifetime. Factors to consider include:
Past and future medical expenses
Pain and suffering, both physical and emotional, at the time of the injury and in the future as a result of the injury
Permanent disability or disfigurement
Costs of living with any permanent disability
Loss of potential future earnings because of the injury
Loss of enjoyment of life, particularly in the case of a permanent injury that will limit the child's activities in the future
Mental anguish and emotional distress caused by the injury
Loss of companionship and services for the parents, if the child is unable to participate in certain activities or perform normal chores
Causes of Child Injury
Seeing a child suffer from injuries caused by the negligence of another is one of the most difficult things a parent will ever have to witness. Some of the most common causes of child injury include:
Playground equipment accidents
Slip and fall accidents on someone else's property
Burns from overheated water or hot implements
School bus accidents
Child Injury Statistics
The Centers for Disease Control and Prevention (CDC) reports facts about child injury in the U.S.:
12,175 children between the ages of 0 and 19 die from unintentional injuries every year.
More than 9.2 million children are treated for non-fatal injuries in emergency rooms every year.
Transportation injuries are the leading cause of death among children.
Drowning is the leading cause of injury death for children 1 to 4 years old.
Falls are the leading cause of non-fatal injuries to children.
For children 5 to 19 years of age, the greatest number of injury deaths occurs in motor vehicle accidents in which the children are vehicle occupants.
Learn More About Your Legal Options After Your Child Has Been Injured
If the negligent act of another party has led to a serious injury to your child, it is important to your child's future to pursue full and fair compensation for damages resulting from the injury, now and in the long run. For decades, our child injury attorneys at Sexner Injury Lawyers LLC have been successfully handling a range of personal injury matters. We have been named among the National Trial Lawyers Top 100 Trial Lawyers, listed in Who's Who in American Law, awarded a Martindale-Hubbell® AV Preeminent® Rating and a 10.0 Superb Rating on Avvo. You can have confidence that your child's injury claim is in capable, professional hands with our firm.
Contact us for a free consultation today at (312) 243-9922.