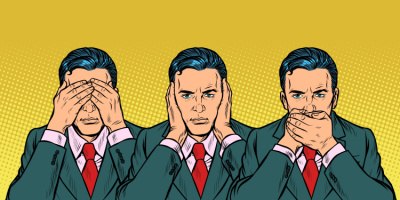 Employees usually don't expect that much from their employers. Of course, they expect to be paid as agreed and paid on time. But undoubtedly of even greater importance is the basic human expectation that they always be treated with respect. What happens though when a supervisor or other person in authority further crosses the line and not only disrespects an employee, but harasses, makes sexual advances or even sexually abuses and assaults that person?
This kind of conduct is always intolerable and depending on the circumstances, may constitute a criminal offense for which the offender might be punished and jailed. Such acts may also serve as a basis for a personal injury lawsuit that an experienced law firm can file on the victim's behalf in order to recover monetary damages to help that person move forward on their road to recovery. Both physical and psychological injuries often last a lifetime, and such victims have an absolute right to be compensated.
Lawsuit Filed Seeking Justice on Behalf of Lifeguard
Our law firm, Sexner Injury Lawyers LLC, is privileged to have undertaken legal responsibility for just such a client in her lawsuit recently filed against the Chicago Park District, the Aquatics Department and other responsible individuals. Our case involves allegations which include the exploitation, grooming, sexual abuse and sexual assault of our minor client at the hands of a supervisor, taking place over an extended period of time. That supervisor, Mauricio Ramirez, already has plead guilty and was sentenced for the crime of abusing two other underage female employees that he supervised. As a former Cook Couty Criminal Division State's Attorney himself, Mitchell Sexner and his team of affiliated attorneys are well-positioned to help bring true justice to this decidedly unjust situation.
The sexual abuse and harassment suffered by our client at the hands of a Chicago Park District employee was reprehensible. But shockingly, what is now coming finally to light is that these types of sexual misconduct, abuse, assault and harassment seemingly ran rampant at pools and beaches across the city and had been going on for many decades within the Aquatics Department of the Chicago Park District.
Illinois Law Recognizes That Sexual Crimes Committed by Those in "Positions of Authority" are Especially Egregious
Children are brought up to respect authority. Teachers, clergy, professors, doctors, nurses, guardians, babysitters, police officers, boy scout leaders, mentors, coaches, psychologists and religious leaders are but a few of the many such people that exercise significant influence and control over others entrusted to their care.
These leaders are often looked up to for guidance. Sometimes those within their supervision or care also feel like these people must be blindly obeyed because they have the power to adversely affect their lives in some way. The power of a supervisor to influence whether an employee is promoted or even fired is of course an obvious example. In the case of the Chicago Park District, victims have alleged hazing and punishment were commonplace, turning what should have been a dream job for many young women into a nightmare.
This pressure and sense of duty to comply with those holding such positions of power are clearly recognized in Illinois as a ripe opportunity for those with evil intent who wish to capitalize on this inequity of power to exploit those beneath them.
For example and for that reason, the crime of Criminal Sexual Abuse can be elevated from a misdemeanor to a felony called "aggravated criminal sexual abuse" in certain circumstances where the offender "holds a position of trust, authority, or supervision in relation to the victim".
An Ongoing Pattern of Conduct Intended to Hide Abuse by the Chicago Park District
According to some former employees, this had been a known ongoing problem beginning perhaps as early as the 1970's. It appears that for many years and despite countless complaints from victims that this was happening to lifeguards and other employees, the Park District tried to keep these reports in the shadows. Some information had surfaced in recent years though, leading to the resignation of then Chicago Park District CEO Mike Kelly after then Mayor Lori Lightfoot called for his ouster, citing a culture of harassment, sexual abuse and coercion. The total number of such victims cannot yet be estimated, but the number continues to grow as more victims seemingly come forward every day.
Rather than voluntarily share this information, the City of Chicago instead settled lawsuits quietly, paying victims for the injuries caused to them, but in return generally requiring them to sign a "confidentiality agreement", basically an agreement that would punish victims and their lawyers if they told anyone (especially news sources) of the monetary settlements or disparaged the Park District in any way. It is our belief that this was an intentional pattern of conduct on the part of the Chicago Park District and the Aquatics Department and was done specifically to keep this shocking news from being widely disseminated to the public.
Chicago Lifeguard Victims of Abuse Re-victimized
By doing this, we believe that they not only re-victimized those affected, but that they put all of their lifeguards and other employees in constant danger by failing to warn them, by failing to promptly discipline offenders and in general failing to act transparently. We believe that the Park District should have done more – much more. We believe that they should have loudly sounded the alarm, warning the public about these ongoing threats, rather than attempting to sweep these inconvenient truths under the rug. But as has been said before: "Three things cannot be long hidden: the sun, the moon, and the truth."
Speak with an Experienced Legal Team
The legal team at Sexner Injury Lawyers LLC can be reached 24 hours a day, 7 days a week for free information about the ongoing litigation against the Chicago Park District. Our talented attorneys have successfully represented other victims of those in "positions of authority" and are already actively engaged in this important litigation, working diligently to help those affected. We can be reached any time of day at (312) 243-9922.